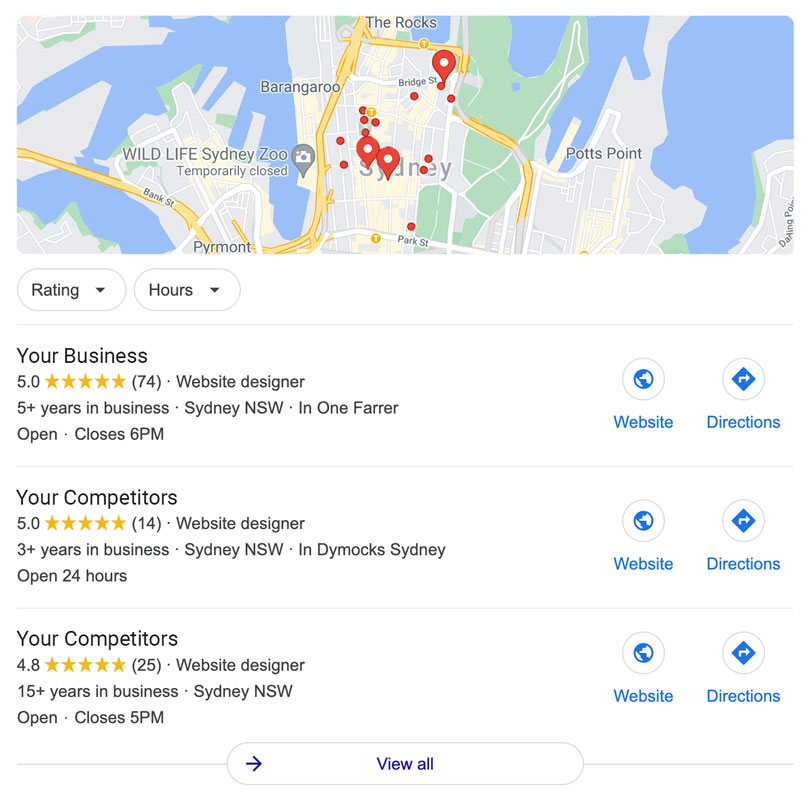 We offer a range of Google My Business Management packages to suit everyone!
So what is Google My Business?
Many people interact with Google My Business profiles every day without even realising what they are. It's the section up the top that displays 3 businesses offering what you searched for with the option to view more.
So, to demonstrate, search in Google for a service you offer in your town/city and see what comes up. Do you see your business or only your competition?

Did you know you can now message businesses through their Google My Business profiles?
Make it easier for customers to find and contact you today and let us optimise your profile for you.

Check out this link about why Google My Business Management is so important right now.